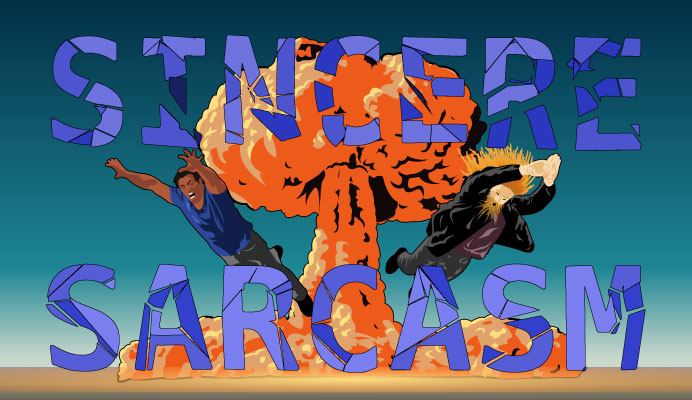 The 10th episode is upon us as Sincere Sarcasm gives you, what some consider, a bite sized episode. Dave the Drummer and Francis aka The Other Guy catch up on the past week, with some talk about San Diego Comic Con the following week, sprinkled with science jokes, a word of the day, some nutty news, and of course, answering those questions. It's a typical day in your Sincere Sarcasm neighborhood, but with a lighter commute. Listen today and share with a pal!
If you're enjoying the podcast, tell a friend!
CLICK HERE to listen today.
iTunes Subscribe – So you never miss an episode.
Twitter Handles:
Francis The Other Guy: https://twitter.com/akaTheOtherGuy
Dave the Drummer: https://twitter.com/DaveofCRITMO
E-mail:
Voicemail: (347) 450 – GEEK (4335)
Blog: