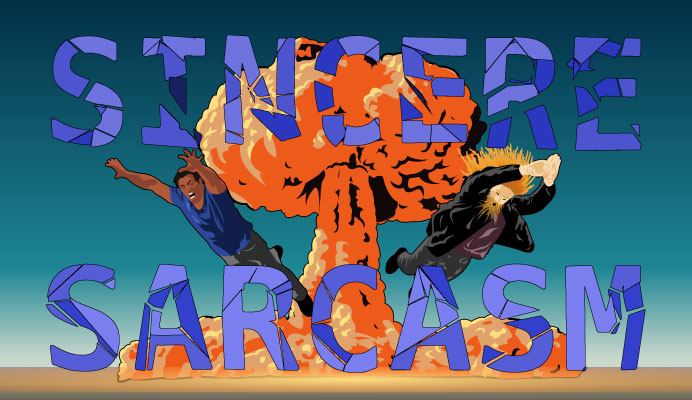 Francis, aka the Other Guy is out of a job, now that Dave the Drummer & Tommy Johnsonz take over Sincere Sarcasm. They're good as a team…a little too good. Check out their shenanigans as they talk about work, past relationships, phone calls, the problem with this weird, Filipino guy who used to host the show,religion and so much more. If you haven't been offended before, you will be now. It's all that and a bucket of fries, on this week's Sincere Sarcasm.
If you're enjoying the podcast, tell a friend!
CLICK HERE to listen today.
iTunes Subscribe – So you never miss an episode.
Twitter Handles:
Francis The Other Guy: https://twitter.com/akaTheOtherGuy
Dave the Drummer: https://twitter.com/DaveofCRITMO
E-mail:
Voicemail: (347) 450 – GEEK (4335)
Blog: