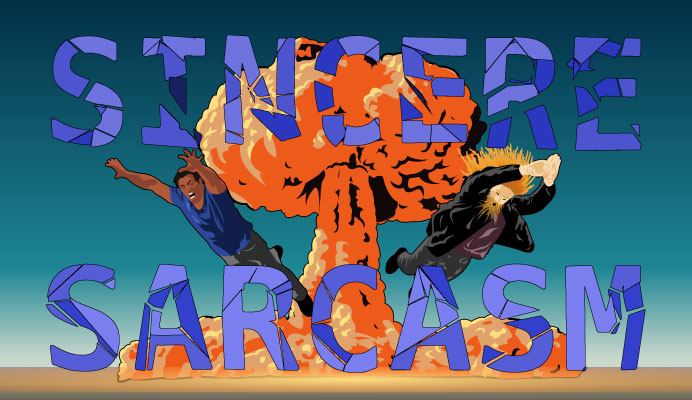 Francis is back in the saddle with Dave the Drummer, as they get right back into the Sincere Sarcasm spirit. It's all about Star Trek and Doctor Who, two space wandering shows, doing all the right/wrong things. Then we talk about a jail break, millennial TV. the emoji movie, and the AI starting a new language. It's all that and more, on this episode of Sincere Sarcasm.
If you're enjoying the podcast, tell a friend!
CLICK HERE to listen today.
iTunes Subscribe – So you never miss an episode.
Twitter Handles:
Francis The Other Guy: https://twitter.com/akaTheOtherGuy
Dave the Drummer: https://twitter.com/DaveofCRITMO
E-mail:
Voicemail: (347) 450 – GEEK (4335)
Blog: