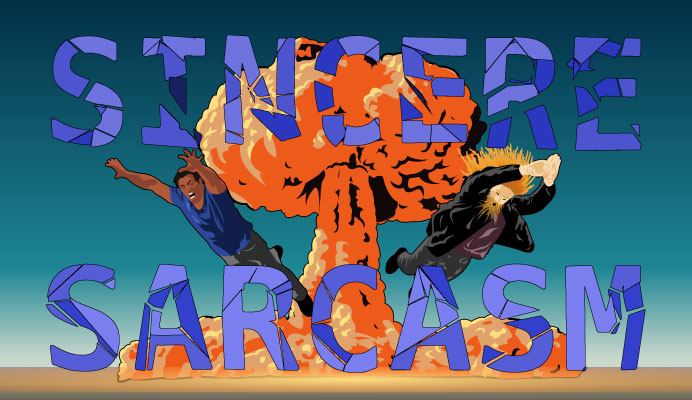 Francis and Dave are back behind the wheel as they steer you into anew episode of Sincere Sarcasm. This time around it's about some work, some hurt, and some terrible comedians. The jokes seem a little lighter, the words a little brighter, and the crimes are getting mopped up. From Tommy's taint to questions answered, we have you covered on back to school sales, self driving cars, and the breast restaurants. It's all that and more, on this episode of Sincere Sarcasm.
If you're enjoying the podcast, tell a friend!
CLICK HERE to listen today.
Support the show! Check out our Patreon today!
iTunes Subscribe – So you never miss an episode.
Twitter Handles:
Francis The Other Guy: https://twitter.com/akaTheOtherGuy
Dave the Drummer: https://twitter.com/DaveofCRITMO
E-mail:
Voicemail: (347) 450 – GEEK (4335)
Blog: