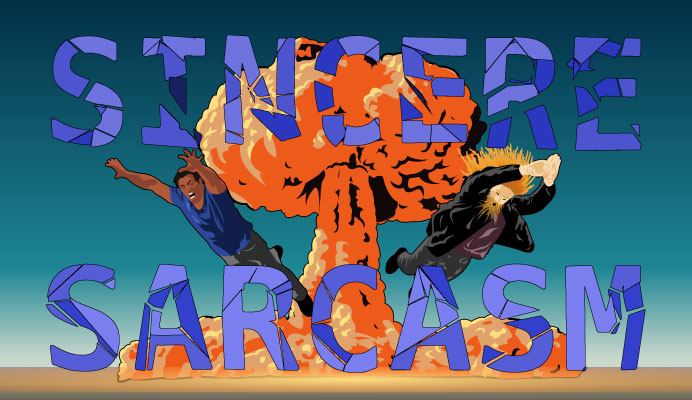 Sincere Sarcasm is back for more things to get your juices flowing. This week Dave the Drummer and Francis aka the Other Guy talk about what we would do if someone paid us to do this podcast. Then it's all about jokes, weird news, and of course, questions from random people. We get into it and have some fun, all on this week's Sincere Sarcasm.
If you're enjoying the podcast, tell a friend!
CLICK HERE to listen today.
Support the show! Check out our Patreon today!
iTunes Subscribe – So you never miss an episode.
Twitter Handles:
Francis The Other Guy: https://twitter.com/akaTheOtherGuy
E-mail:
Voicemail: (347) 450 – GEEK (4335)
Blog: