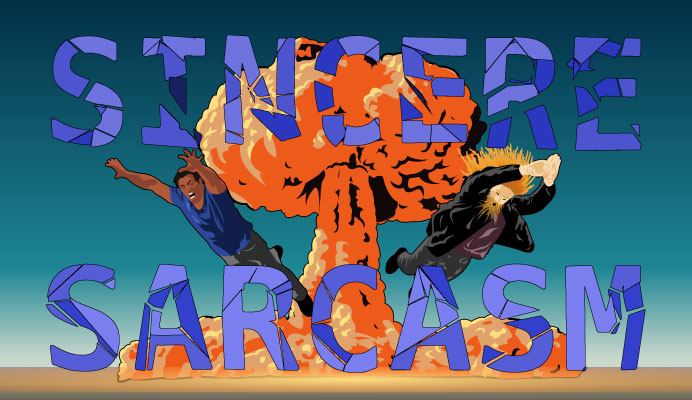 Here we go again with another Sincere Sarcasm, with Dave the Drummer and Francis, aka the Other Guy, going into the fray. It's all about classic films, the San Francisco Comic Con, finding a date, my new friend Jean Paul, weird news, Tommy's Taint, and some questions from the world of Yahoo.
It's a laugh and a half, and you're invited to chortle with us, on this brand new Sincere Sarcasm.
If you're enjoying the podcast, tell a friend!
CLICK HERE to listen today.
Support the show! Check out our Patreon today!
iTunes Subscribe – So you never miss an episode.
Twitter Handles:
Francis The Other Guy: https://twitter.com/akaTheOtherGuy
E-mail:
Voicemail: (347) 450 – GEEK (4335)
Blog: