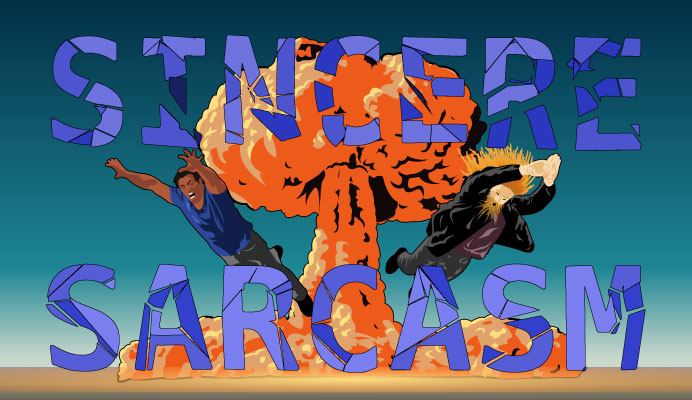 New Sincere Sarcasm, where Dave the Drummer and Francis aka The Other Guy, try to salvage their disappointment with technical difficulties, and get on with a some fun and frivolity. With the gift of giving, and a crick in the neck, they talk about what's been going on with them and what will go on. Then it's onto the weird news, like being fined for farting, a hot dog murder, butter knife traps, and swimming.
It's a laugh and a half, and you're invited to chortle with us, on this brand new Sincere Sarcasm.
If you're enjoying the podcast, tell a friend!
CLICK HERE to listen today.
Support the show! Check out our Patreon today!
iTunes Subscribe – So you never miss an episode.
Twitter Handles:
Francis The Other Guy: https://twitter.com/akaTheOtherGuy
E-mail:
Voicemail: (347) 450 – GEEK (4335)
Blog: