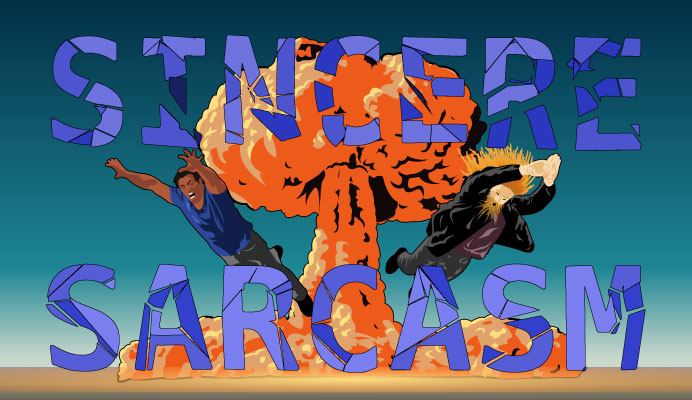 Sincere Sarcasm is here to say hello, and Dave the Drummer & Francis aka The Other Guy say hello back. From video games, to the Sincere Sarcasm website going down, they get into the world of politics and Hollywood, comic books and the movie industry, and old actors no one has ever heard of. From there it's the jokes, the silly news, and of course, Tommy's Taint. We wrap up the show, trying to help people, by answering the questions on Yahoo Answers. So sit back, relax, grab a cold one, and enjoy a new Sincere Sarcasm podcast.
If you're enjoying the podcast, tell a friend!
CLICK HERE to listen today.
Support the show! Check out our Patreon today!
iTunes Subscribe – So you never miss an episode.
Twitter Handles:
Francis The Other Guy: https://twitter.com/akaTheOtherGuy
E-mail:
Voicemail: (347) 450 – GEEK (4335)
Blog: