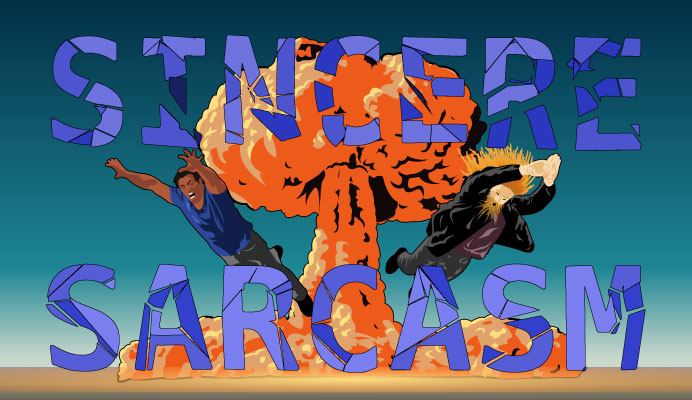 We have a new Sincere Sarcasm with Dave the Drummer and Francis aka The Other Guy as they talk about all sorts of things. This time around, it's about the penis in porn, Francis' trip to Europe, Dave's new friend and so much more. It's extra ingredients in your favorite coffee or soda, conspiracy theories, and a bad music video instead of our usual jokes: UGKisBACK: "Neighborhood Pacman" By Tion Pri.
We end the show on a high note with Tommy's Taint and a question all about weight. It's that and much more, on this week's Sincere Sarcasm.
If you're enjoying the podcast, tell a friend!
CLICK HERE to listen today.
Support the show! Check out our Patreon today!
iTunes Subscribe – So you never miss an episode.
Twitter Handles:
Francis The Other Guy: https://twitter.com/akaTheOtherGuy
E-mail:
Voicemail: (347) 450 – GEEK (4335)
Blog: