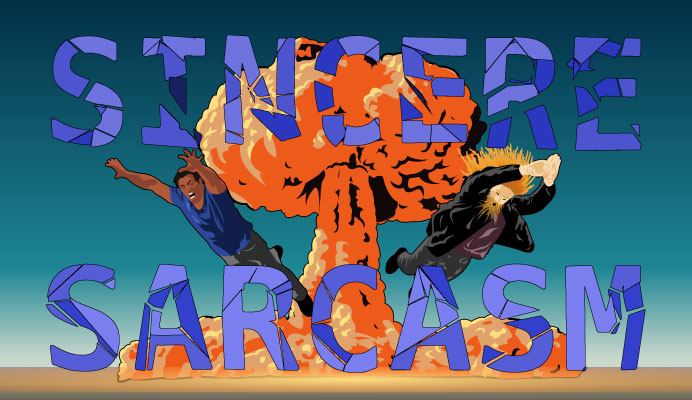 Sincere Sarcasm has returned to tell you all about the misadventures of Dave the Drummer and Francis aka The Other Guy. It's all about helping out a friend, Dean the Movie Cynic, who's going through a bit of a health rough patch, and needs your help. If you have a dollar or two to spare, check out his Go Fund Me here, and help out a friend of the show.
https://www.gofundme.com/f2db5e-deans-surgery-fund
Silly news ensues, a sauce has the nerds raging, and people are giving away food older than ourselves.
We end the show on a high note with Tommy's Taint and some Yahoo Answers. It's that and much more, on this week's Sincere Sarcasm.
If you're enjoying the podcast, tell a friend!
CLICK HERE to listen today.
Support the show! Check out our Patreon today!
iTunes Subscribe – So you never miss an episode.
Twitter Handles:
Francis The Other Guy: https://twitter.com/akaTheOtherGuy
E-mail:
Voicemail: (347) 450 – GEEK (4335)
Blog: