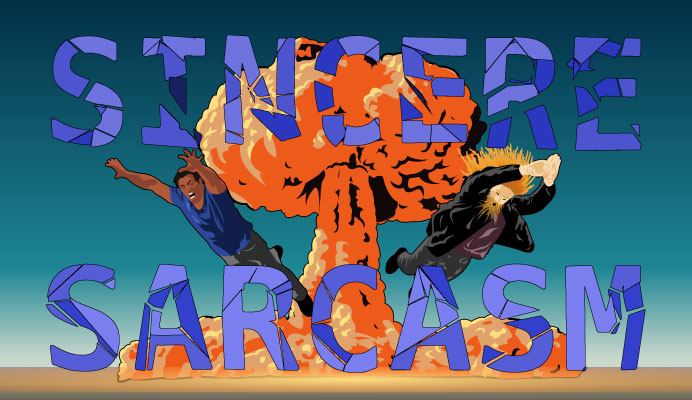 Dave the Drummer once again reunites with Francis, aka the Other Guy, as they talk about all sorts of nonsense. From traveling to music gigs, the fate of Northern Ireland and the UK, as well as some old school boy bands, and delicious doughnuts, the two seem to have this podcast thing covered.
A few jokes in, with some silly stories about a deaf singer, Christmas Music being bad, John Carpenter's love of Sonic, a natural gas mistake, and a Chinese company offering some free booze to loners, Dave and Francis cover the gamut of weird. They finally answer questions about dating people and other such things, on this week's brand new Sincere Sarcasm.
If you're enjoying the podcast, tell a friend!
CLICK HERE to listen today.
Support the show! Check out our Patreon today!
iTunes Subscribe – So you never miss an episode.
Twitter Handles:
Francis The Other Guy: https://twitter.com/akaTheOtherGuy
E-mail:
Voicemail: (347) 450 – GEEK (4335)
Blog: