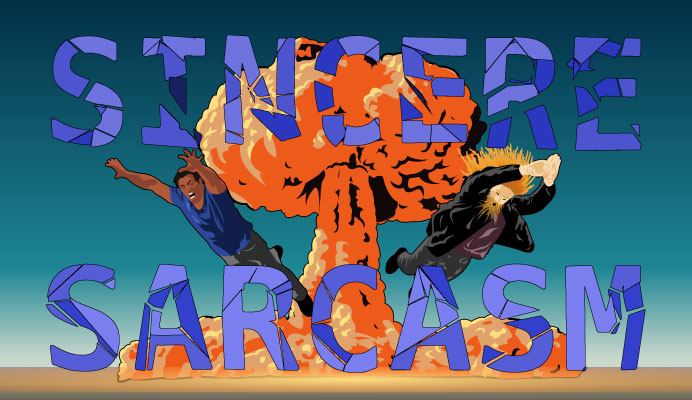 It's Sincere Sarcasm all over again, with Dave and Francis coming back for more nonsense. It's talk about video games, and toilets, and more of what we're doing in our lives. Then it's onto some bad jokes, some odd news, like talking booze, stealing homes, a special pillowcase, and a bear baring arms. It's all that, with Tommy's Taint, a voicemail, and some fanfiction, on this episode of Sincere Sarcasm.
If you're enjoying the podcast, tell a friend!
CLICK HERE to listen today.
Support the show! Check out our Patreon today!
iTunes Subscribe – So you never miss an episode.
Twitter Handles:
Francis The Other Guy: https://twitter.com/akaTheOtherGuy
E-mail:
Voicemail: (347) 450 – GEEK (4335)
Blog: