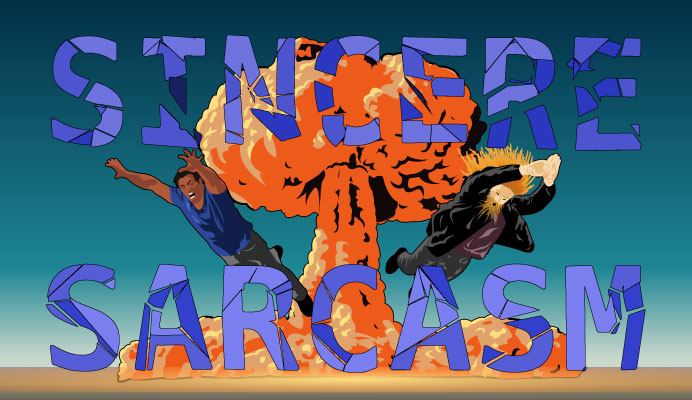 Happy Holidays and Merry Non-denominational Winter Celebration to all those who listen to Sincere Sarcasm. You've made it! This is the last episode of the year. So Dave the Drummer and Francis aka the Other Guy do their best to make the most of the season. With talk of the holidays, some jokes, and Tommy's Taint, we take it easy for this final episode of 2017. We're looking forward to the New Year, and what 2018 has for us.
So thank you for listening, thank you for sticking with us, and thank you for being awesome.
If you're enjoying the podcast, tell a friend!
CLICK HERE to listen today.
Support the show! Check out our Patreon today!
iTunes Subscribe – So you never miss an episode.
Twitter Handles:
Francis The Other Guy: https://twitter.com/akaTheOtherGuy
E-mail:
Voicemail: (347) 450 – GEEK (4335)
Blog: