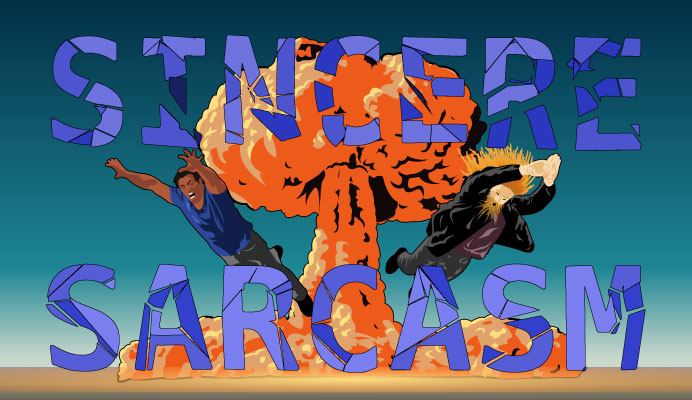 It's 2018, and Dave the Drummer and Francis aka the Other Guy are back with some Sincere Sarcasm. Nothing flashy or fancy with this episode, it's all about what's been going on with them over the holidays, some talk about presents, and of course, Star Trek. No show would be complete with some jokes, and a faithful voicemailer. It's all that and so much more, on this new year edition of Sincere Sarcasm.
So thank you for listening, thank you for sticking with us, and thank you for being awesome.
If you're enjoying the podcast, tell a friend!
CLICK HERE to listen today.
Support the show! Check out our Patreon today!
iTunes Subscribe – So you never miss an episode.
Twitter Handles:
Francis The Other Guy: https://twitter.com/akaTheOtherGuy
E-mail:
Voicemail: (347) 450 – GEEK (4335)
Blog: