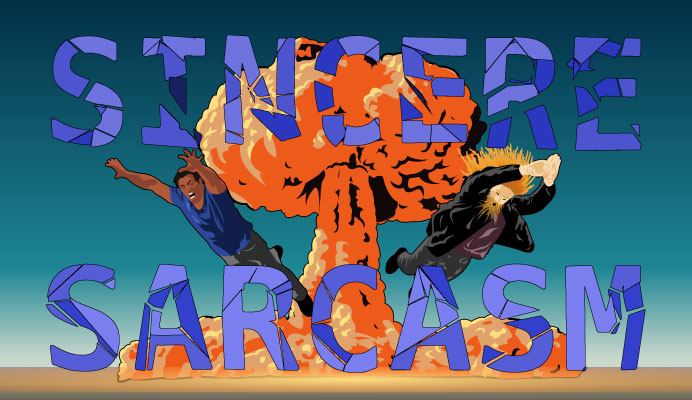 Here we go again, with Dave the Drummer & Francis aka The Other Guy bringing you another Sincere Sarcasm. This time around, we get boring with some computer and keyboard talk. I don't know why. It just happens. Then we get into the jokes, which may or may not be funny, and onto the weird news of the world, which deal with Taco Bell and the Illuminati, farting, penises, and cities. It's a welcome back to Tommy's Taint, as we cover the Dutch Oven, and then get into a fanfic that gives a little love to wrestlers. It's all that, and much more, on this week's Sincere Sarcasm.
So thank you for listening, thank you for sticking with us, and thank you for being awesome.
If you're enjoying the podcast, tell a friend!
CLICK HERE to listen today.
Support the show! Check out our Patreon today!
iTunes Subscribe – So you never miss an episode.
Twitter Handles:
Francis The Other Guy: https://twitter.com/akaTheOtherGuy
E-mail:
Voicemail: (347) 450 – GEEK (4335)
Blog: