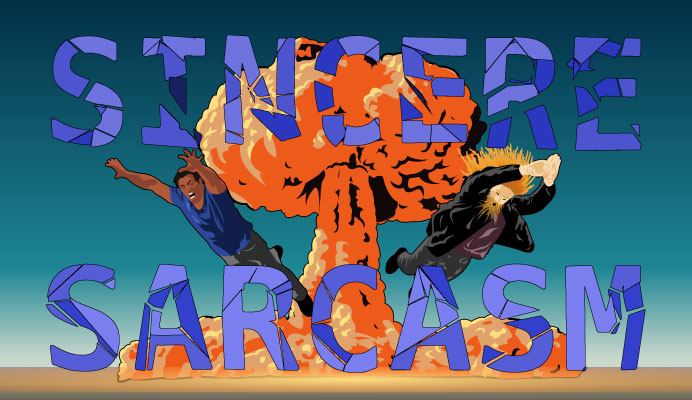 Sincere Sarcasm returns with Dave the Drummer and Francis aka The Other Guy talking about musical gigs, Pokemon Go, the beach, and old people. But that's just what's going on with them. It's really all about the clever jokes, the weird news, like criminals in cardboard boxes, marrying ghosts, and a minister for loneliness. Then, for a special treat, we do a fanfic all about Cars. Yeah, it's as bad as you think. It's all that, and so much more, on this week's Sincere Sarcasm.
So thank you for listening, thank you for sticking with us, and thank you for being awesome.
If you're enjoying the podcast, tell a friend!
CLICK HERE to listen today.
Support the show! Check out our Patreon today!
iTunes Subscribe – So you never miss an episode.
Twitter Handles:
Francis The Other Guy: https://twitter.com/akaTheOtherGuy
E-mail:
Voicemail: (347) 450 – GEEK (4335)
Blog: