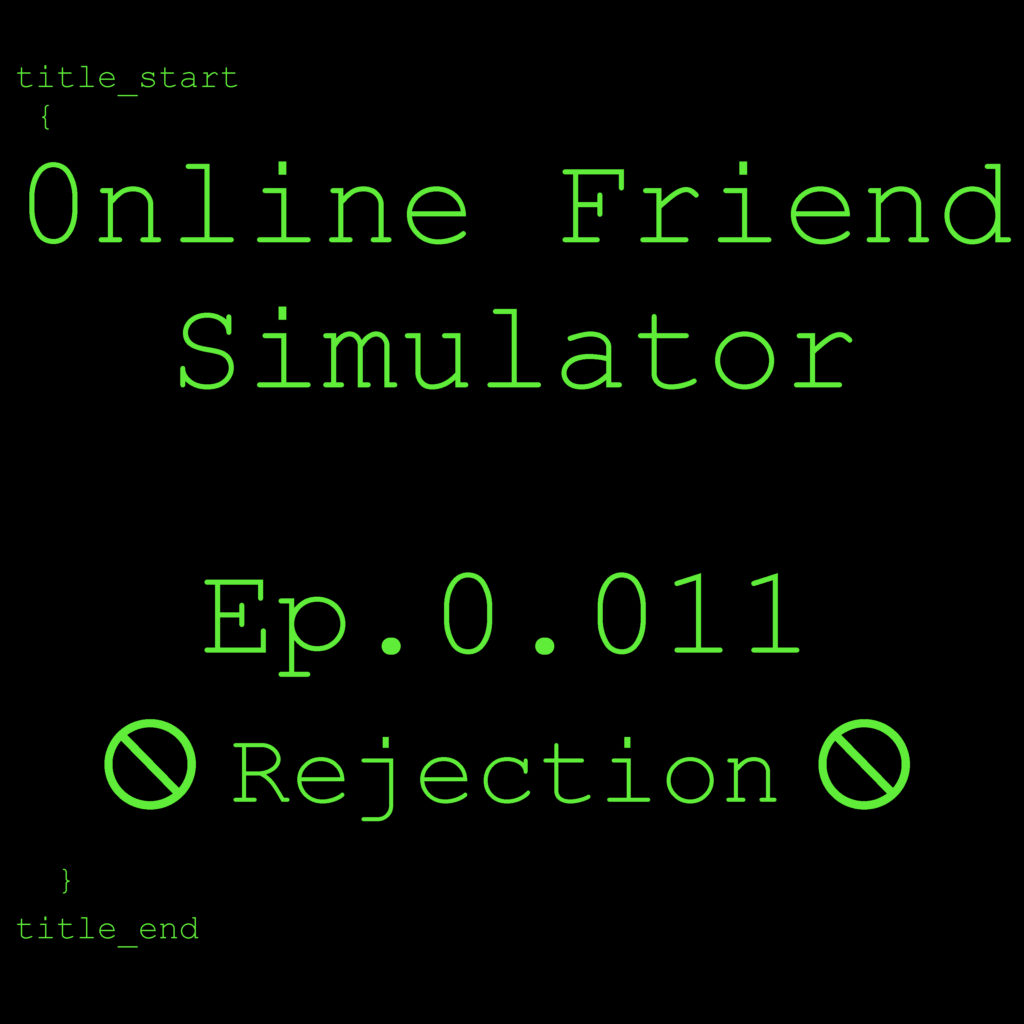 Welcome to the Online Friend Simulator. Because everyone could use a friend, even online. I'm Francis aka The Other Guy.
This time around it's all about rejection in all it's shapes and forms. It's unfortunate that I have a hard time keeping on track as I jump around the subject, talking about rejection in finding work, in being part of press at a convention, rejection amongst friends, and eventually, rejection in love. It's hard to follow, but I hope it makes sense. If not, you can tell me how you reject this episode of the Online Friend Simultor.
As always, any and all feedback is greatly appreciated.
Thank you for listening. Please leave a review on Apple Podcasts or anywhere you listen to podcasts.
E-mail: OFSShow@gmail.com
Twitter: https://twitter.com/akaTheOtherGuy
Twitch: https://www.twitch.tv/akatheotherguy
Website: http://sinceresarcasm.net
Patreon: https://www.patreon.com/akatheotherguy
Phone Number: (347) 450-4335 [GEEK]8