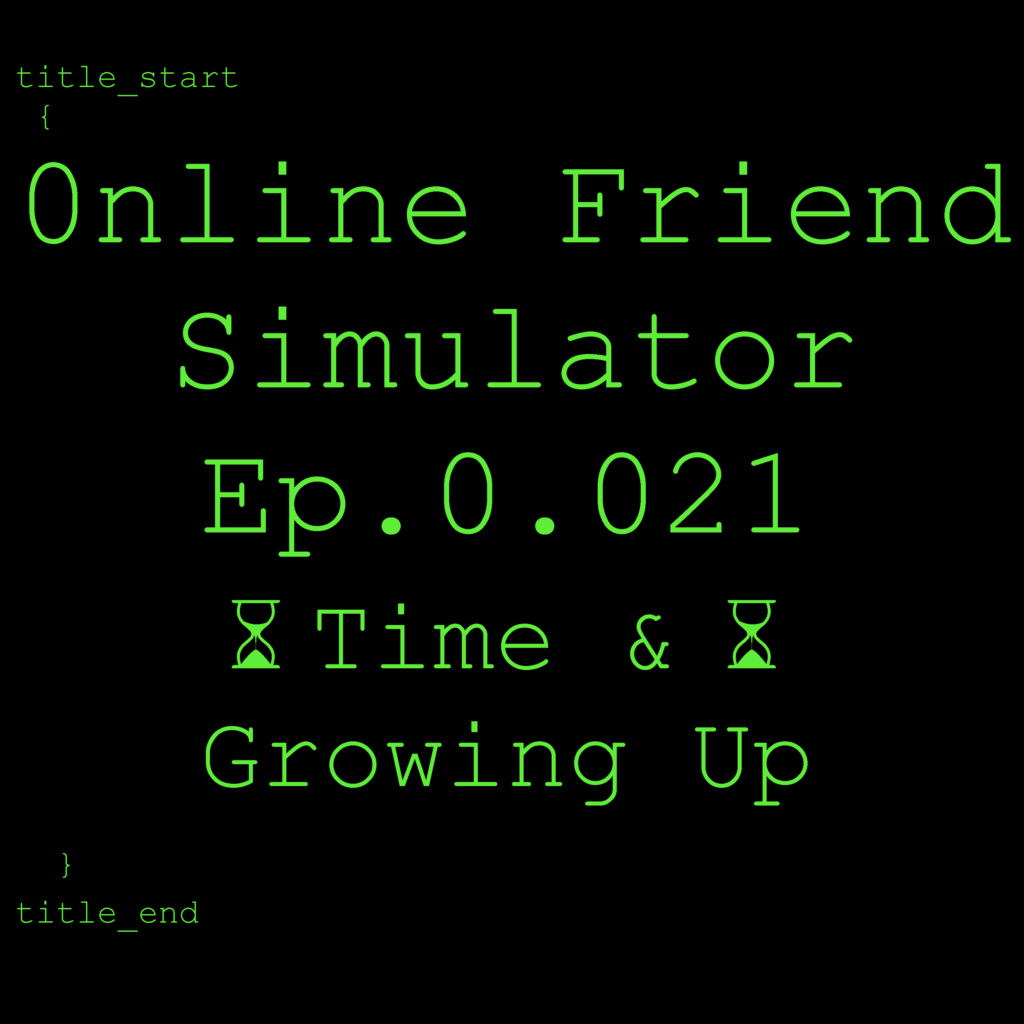 Welcome to the Online Friend Simulator. Because everyone could use a friend, even online. I'm Francis aka The Other Guy.
Time is fleeting, and as you get older, time becomes more precious. This time around, I talk about the weight of that time and how it determines how we spend it. Who's worth our time? Is everyone worth our time? Can time slow down please? I also talk about growing up, which is the worst. It's all that and more, on this episode of the simulator.
As always, any and all feedback is greatly appreciated.
Thank you for listening. Please leave a review on Apple Podcasts or anywhere you listen to podcasts.
E-mail: OFSShow@gmail.com
Twitter: https://twitter.com/akaTheOtherGuy
Twitch: https://www.twitch.tv/akatheotherguy
Website: http://sinceresarcasm.net
Patreon: https://www.patreon.com/akatheotherguy
Phone Number: (347) 450-4335 [GEEK]