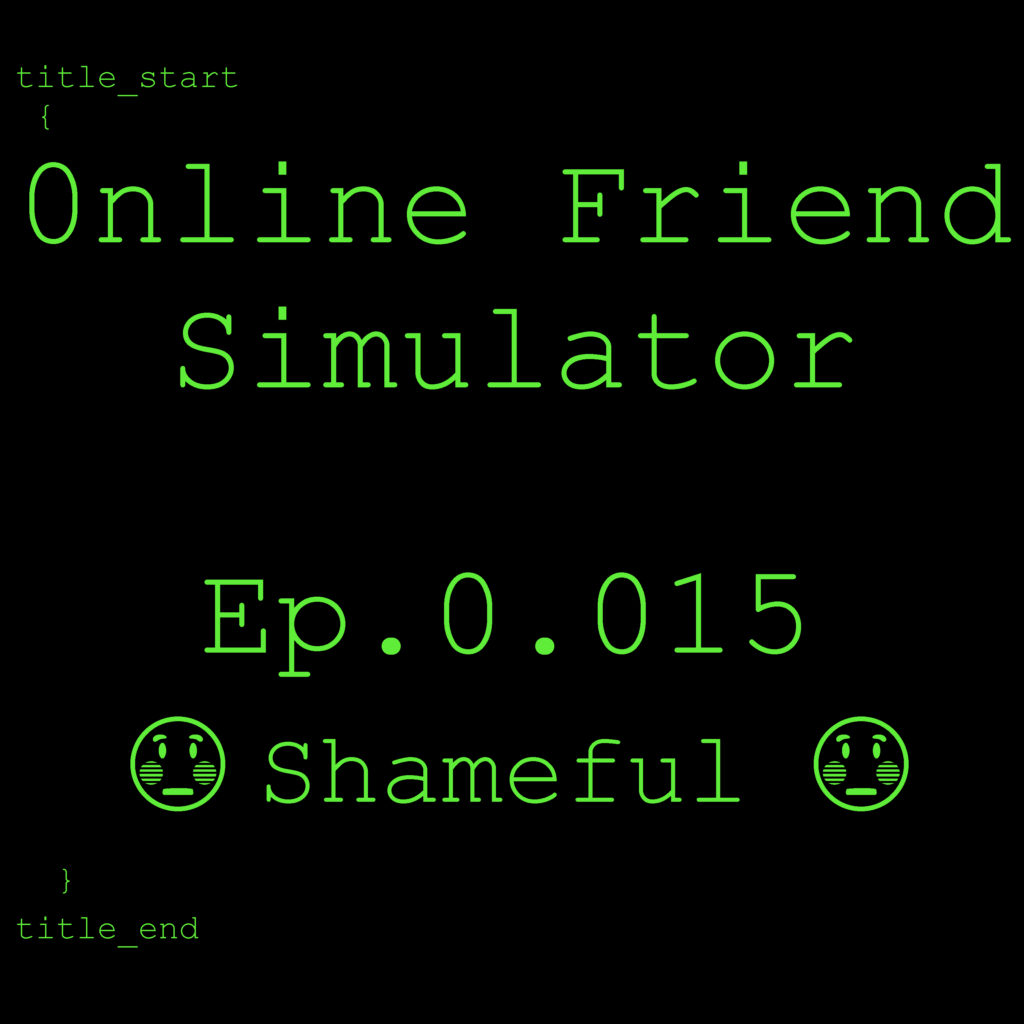 Welcome to the Online Friend Simulator. Because everyone could use a friend, even online. I'm Francis aka The Other Guy.
This time around, I talk about things that are going on in my world. Sharing some of what I've done, what I've experienced, and the like. Then it's onto the topic at hand. Some people overthink, and I know I'm one of them. Then there's the shame of being who we are as people, and the folks out there happy to make sure you feel that shame. It's that and a bit more on this new OFS Show.
As always, any and all feedback is greatly appreciated.
Thank you for listening. Please leave a review on Apple Podcasts or anywhere you listen to podcasts.
E-mail: OFSShow@gmail.com
Twitter: https://twitter.com/akaTheOtherGuy
Twitch: https://www.twitch.tv/akatheotherguy
Website: http://sinceresarcasm.net
Patreon: https://www.patreon.com/akatheotherguy
Phone Number: (347) 450-4335 [GEEK]