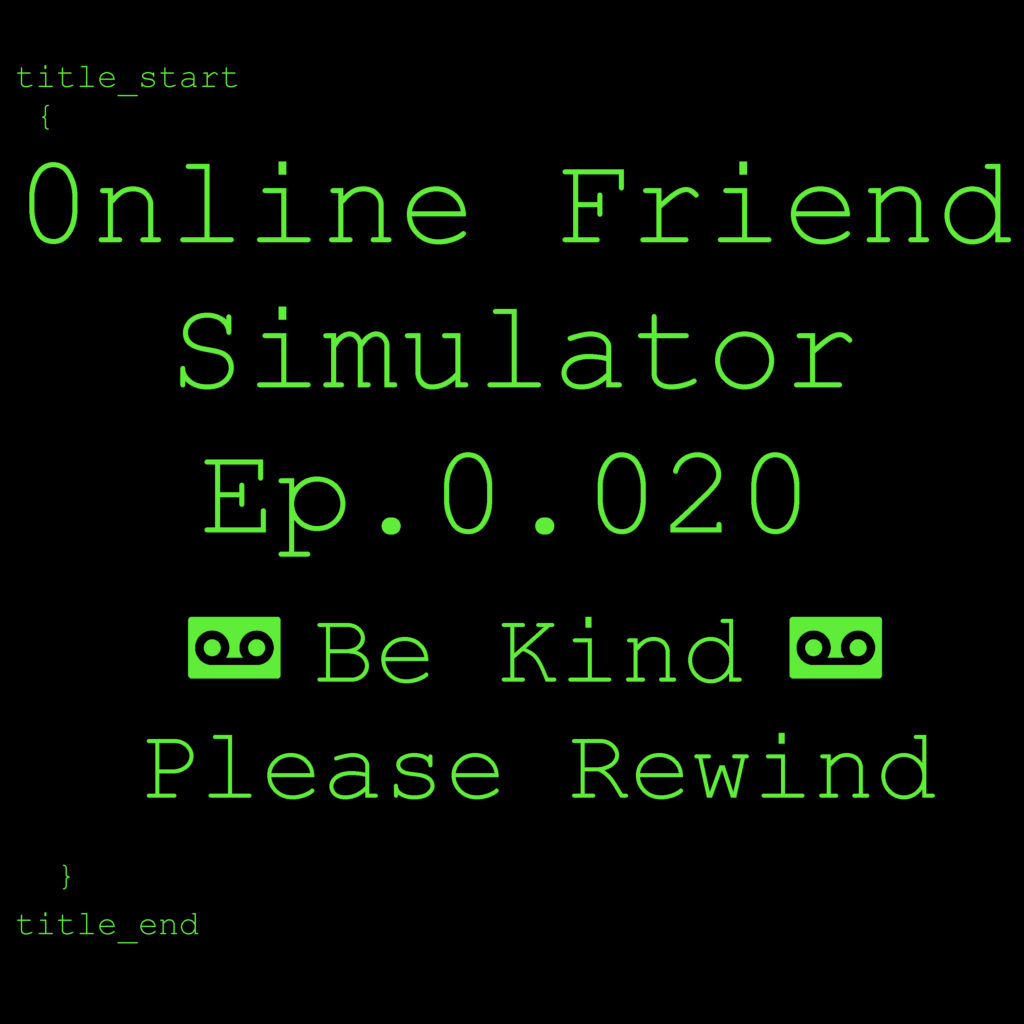 Welcome to the Online Friend Simulator. Because everyone could use a friend, even online. I'm Francis aka The Other Guy.
Today it's playing catch up to comments in the blog, and what's going on in my life. It's figuring out why I'm lacking motivation, but at the same time, seeing how kindness has had some positive benefits. We need more kindness in the world, so please be kind, and rewind.
As always, any and all feedback is greatly appreciated.
Thank you for listening. Please leave a review on Apple Podcasts or anywhere you listen to podcasts.
E-mail: OFSShow@gmail.com
Twitter: https://twitter.com/akaTheOtherGuy
Twitch: https://www.twitch.tv/akatheotherguy
Website: http://sinceresarcasm.net
Patreon: https://www.patreon.com/akatheotherguy
Phone Number: (347) 450-4335 [GEEK]