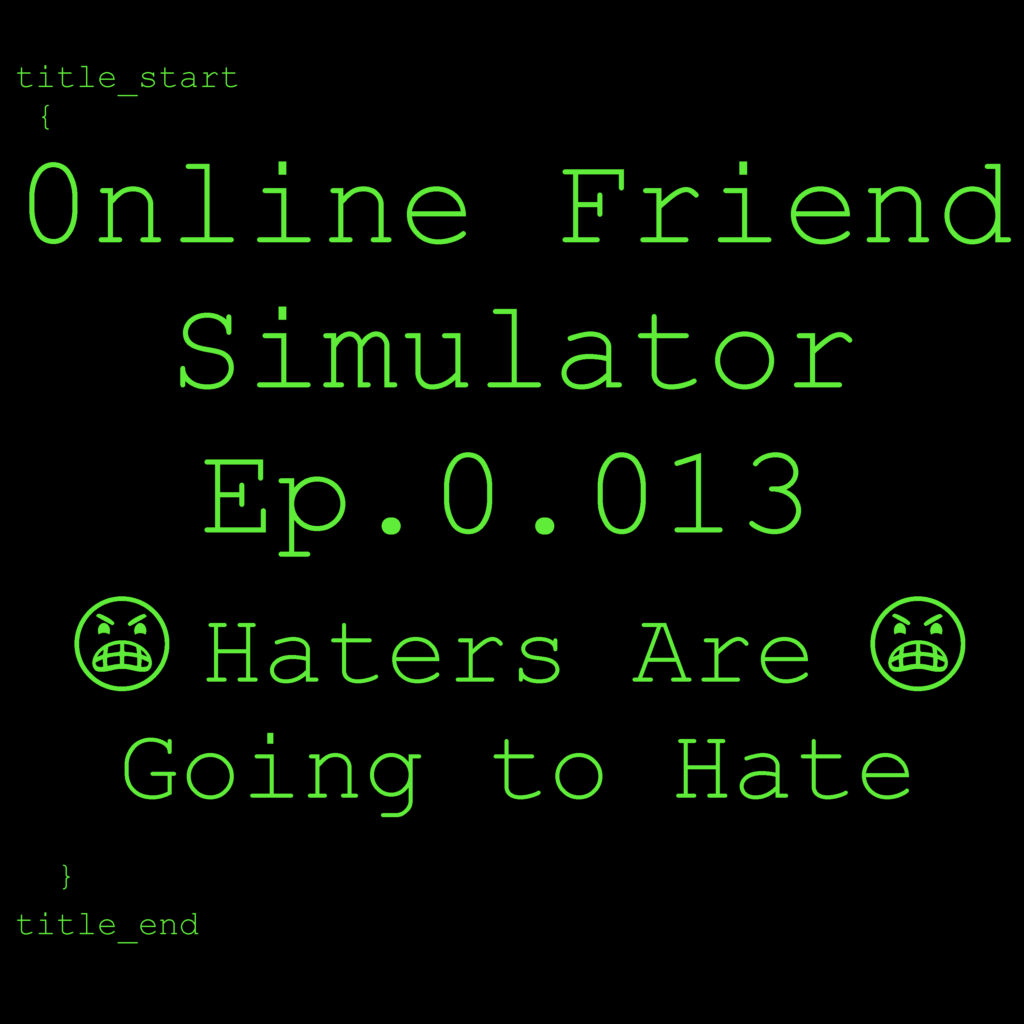 Welcome to the Online Friend Simulator. Because everyone could use a friend, even online. I'm Francis aka The Other Guy.
This time around, it's all about fandoms. Now, I'm using that word loosely, as it's all about how friends, loved ones, and family, have been torn by opinions, ideas, and thoughts that are different from their own. And it's not only that, but it's also the people online who love to hate. So what happens now? Do we keep on hating? I don't know, but I talk about it, on this brand new episode.
As always, any and all feedback is greatly appreciated.
Thank you for listening. Please leave a review on Apple Podcasts or anywhere you listen to podcasts.
E-mail: OFSShow@gmail.com
Twitter: https://twitter.com/akaTheOtherGuy
Twitch: https://www.twitch.tv/akatheotherguy
Website: http://sinceresarcasm.net
Patreon: https://www.patreon.com/akatheotherguy
Phone Number: (347) 450-4335 [GEEK]